Posts for: September, 2016
By Nathan C. Steele, DMD
September 22, 2016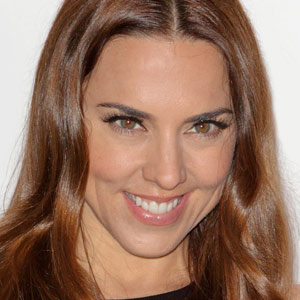 As a member of the best-selling pop group Spice Girls, Mel C (AKA Sporty Spice) enjoyed her share of musical superstardom. At the band's peak in the Nineties, the young singer's signature look featured baggy sweatpants, an assortment of tattoos, a nose stud and a gold-capped incisor, front and center in her mouth. Today, Melanie Chisholm is still singing — but now she's a mom, an amateur triathlete… and that gold tooth is just a memory. Not only that, her smile looks more evenly spaced and whiter than it did when she was referred to as the "tomboy" of the group.
What happened? In our view, it all boils down to changing tastes — plus a little bit of help from dental professionals. As the "wannabe" singer proves, there's no single standard when it comes to making your teeth look their best. Your own look is unique to you — and your smile can reflect that individuality.
For example, crowns (caps) are substantial coverings that may be placed on teeth when they are being restored. They are available in three types: gold, all-porcelain, or porcelain-fused-to-metal. The latter two are tooth-colored, while the gold is — well, shiny like gold bling. Which one is right for you? In many cases, it's your choice.
Likewise, dental veneers — wafer-thin shells that can correct cosmetic issues by covering the surface of your teeth — can be made in a variety of shades. Their hues may range from natural ivory to Hollywood white, and everything in between. What's the best color for you? Only you can say.
Some people opt for a "smile makeover" that uses small irregularities in the spacing and color of teeth to create a more "natural" look. Other folks want a perfectly even, brilliant white smile that dazzles the eye. Still others are looking to match or restore the smile they once had — perhaps even re-creating a signature gap between the teeth. As long as there are no other dental issues involved, the choice is yours.
So if you're unhappy with your smile — or if you feel it doesn't reflect the person you "wannabe" — why not talk to us about a smile makeover? Just call our office to schedule a consultation. You can learn more about this topic in the Dear Doctor magazine articles "Beautiful Smiles by Design" and "The Impact of a Smile Makeover."
By Nathan C. Steele, DMD
September 07, 2016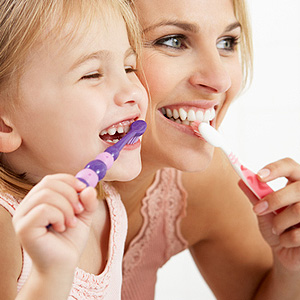 We all have habits: things we do every day often without consciously thinking. Some of them are good; some not so much. And many of them took root in childhood.
That's why it's important to help your children form good habits in their formative years, especially regarding oral health. Here are 4 areas to focus on developing good dental habits — and avoiding bad ones.
Keep teeth and gums clean. The best defense against dental disease is stopping plaque, a thin film of bacteria and food particles, from building up on tooth surfaces. That means brushing and flossing each day, along with regular dental cleanings and checkups. You should begin cleaning your child's teeth as soon as they appear in the mouth with a clean towel or rag at first and later brushing them. Eventually, teach your children to brush and floss for themselves. Dental visits should also begin around their first birthday.
A nutritious diet equals healthy teeth. The saying, "You are what you eat," is especially true about teeth. Help your child form a nutritious diet habit by providing meals rich in fresh fruits and vegetables, quality protein and dairy products. You should also restrict their sugar intake, a primary food for bacteria that cause tooth decay; try to limit sweets to mealtimes and avoid constant snacking.
Avoid habits with hidden dangers. Actually, this one is about you — and what you might be doing to increase your child's risk for dental disease. Avoid actions that increase the chances of transmitting oral bacteria from you to your infant, like kissing on the lips or licking a pacifier to clean it. You should also avoid giving your child night-time bottles or sippy cups filled with milk, formula or any sweetened liquid — likewise for pacifiers dipped in something sweet.
Steer them away from future bad habits. As children become teenagers, they're eager to stretch their wings. While this is normal and good, they can get into habits with dire consequences for oral health. You should by all means steer them away from tobacco use or oral piercings (tongue and lip bolts especially can wreak havoc on tooth structure) that can harm their teeth and gums.
If you would like more information on dental care for children, please contact us or schedule an appointment for a consultation. You can also learn more about this topic by reading the Dear Doctor magazine article "Dentistry & Oral Health for Children."