Posts for tag: dental injury
By Nathan C. Steele, DMD
August 19, 2018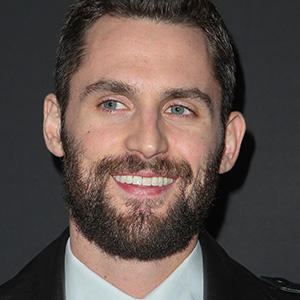 The March 27th game started off pretty well for NBA star Kevin Love. His team, the Cleveland Cavaliers, were coming off a 5-game winning streak as they faced the Miami Heat that night. Less than two minutes into the contest, Love charged in for a shot on Heat center Jordan Mickey—but instead of a basket, he got an elbow in the face that sent him to the floor (and out of the game) with an injury to his mouth.
In pictures from the aftermath, Love's front tooth seemed clearly out of position. According to the Cavs' official statement, "Love suffered a front tooth subluxation." But what exactly does that mean, and how serious is his injury?
The dental term "subluxation" refers to one specific type of luxation injury—a situation where a tooth has become loosened or displaced from its proper location. A subluxation is an injury to tooth-supporting structures such as the periodontal ligament: a stretchy network of fibrous tissue that keeps the tooth in its socket. The affected tooth becomes abnormally loose, but as long as the nerves inside the tooth and the underlying bone have not been damaged, it generally has a favorable prognosis.
Treatment of a subluxation injury may involve correcting the tooth's position immediately and/or stabilizing the tooth—often by temporarily splinting (joining) it to adjacent teeth—and maintaining a soft diet for a few weeks. This gives the injured tissues a chance to heal and helps the ligament regain proper attachment to the tooth. The condition of tooth's pulp (soft inner tissue) must also be closely monitored; if it becomes infected, root canal treatment may be needed to preserve the tooth.
So while Kevin Love's dental dilemma might have looked scary in the pictures, with proper care he has a good chance of keeping the tooth. Significantly, Love acknowledged on Twitter that the damage "…could have been so much worse if I wasn't protected with [a] mouthguard."
Love's injury reminds us that whether they're played at a big arena, a high school gym or an outdoor court, sports like basketball (as well as baseball, football and many others) have a high potential for facial injuries. That's why all players should wear a mouthguard whenever they're in the game. Custom-made mouthguards, available for a reasonable cost at the dental office, are the most comfortable to wear, and offer protection that's superior to the kind available at big-box retailers.
If you have questions about dental injuries or custom-made mouthguards, please contact our office or schedule a consultation. You can read more in the Dear Doctor magazine articles "The Field-Side Guide to Dental Injuries" and "Athletic Mouthguards."
By Nathan C. Steele, DMD
June 21, 2017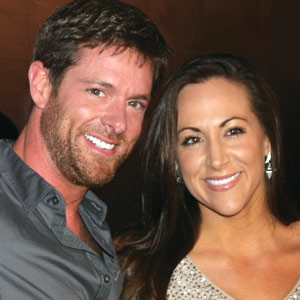 For anyone else, having a tooth accidentally knocked out while practicing a dance routine would be a very big deal. But not for Dancing With The Stars contestant Noah Galloway. Galloway, an Iraq War veteran and a double amputee, took a kick to the face from his partner during a recent practice session, which knocked out a front tooth. As his horrified partner looked on, Galloway picked the missing tooth up from the floor, rinsed out his mouth, and quickly assessed his injury. "No big deal," he told a cameraman capturing the scene.
Of course, not everyone would have the training — or the presence of mind — to do what Galloway did in that situation. But if you're facing a serious dental trauma, such as a knocked out tooth, minutes count. Would you know what to do under those circumstances? Here's a basic guide.
If a permanent tooth is completely knocked out of its socket, you need to act quickly. Once the injured person is stable, recover the tooth and gently clean it with water — but avoid grasping it by its roots! Next, if possible, place the tooth back in its socket in the jaw, making sure it is facing the correct way. Hold it in place with a damp cloth or gauze, and rush to the dental office, or to the emergency room if it's after hours or if there appear to be other injuries.
If it isn't possible to put the tooth back, you can place it between the cheek and gum, or in a plastic bag with the patient's saliva, or in the special tooth-preserving liquid found in some first-aid kits. Either way, the sooner medical attention is received, the better the chances that the tooth can be saved.
When a tooth is loosened or displaced but not knocked out, you should receive dental attention within six hours of the accident. In the meantime, you can rinse the mouth with water and take over-the-counter anti-inflammatory medication (such as ibuprofen) to ease pain. A cold pack temporarily applied to the outside of the face can also help relieve discomfort.
When teeth are broken or chipped, you have up to 12 hours to get dental treatment. Follow the guidelines above for pain relief, but don't forget to come in to the office even if the pain isn't severe. Of course, if you experience bleeding that can't be controlled after five minutes, dizziness, loss of consciousness or intense pain, seek emergency medical help right away.
And as for Noah Galloway:Â  In an interview a few days later, he showed off his new smile, with the temporary bridge his dentist provided… and he even continued to dance with the same partner!
If you would like more information about dental trauma, please contact us or schedule an appointment for a consultation. You can learn more in the Dear Doctor magazine articles "Trauma & Nerve Damage to Teeth" and "The Field-Side Guide to Dental Injuries."